TOMI T-093 Men's Watch Shop Online
Introducing the TOMI T-093 Men's Wrist Watch with Square Dial, a masterpiece of sophistication and style. Elevate your fashion game to new heights with this exquisite timepiece. Crafted for the modern gentleman who values both form and function, this watch is designed to make a statement.
Luxurious Design: The square dial, complemented by a stainless steel strap, exudes a sense of timeless elegance. Its minimalist yet bold design adds a touch of sophistication to any outfit, whether it's a formal suit or casual attire.
Precision Timekeeping: With precise quartz movement, this watch ensures you're always on time. Never miss an important appointment or a special moment with loved ones again.
Durability Beyond Compare: The TOMI T-093 is built to last. Its scratch-resistant sapphire crystal protects the watch face, while the stainless steel case and strap guarantee longevity. This watch is not just a fashion statement; it's an investment in quality.
Section 2: The Ultimate Accessory for the Modern Man
Subheading: Versatile, Reliable, and Stylish
Are you looking for an accessory that complements your lifestyle? Look no further than the TOMI T-093 Men's Wrist Watch Square Dial. This versatile timepiece goes beyond telling time; it becomes an extension of your personality.
Day-to-Night Elegance: Whether you're in the boardroom, at a social gathering, or exploring the great outdoors, this watch seamlessly transitions from day to night. Its versatility matches your dynamic lifestyle.
Water-Resistant: Don't let unexpected rain or splashes hold you back. The TOMI T-093 is water-resistant, providing peace of mind and allowing you to embrace all of life's adventures.
An Ideal Gift: Looking for the perfect gift for a loved one? The TOMI T-093 is a thoughtful present for birthdays, anniversaries, or any special occasion. Show your appreciation with a timepiece that symbolizes enduring style and affection.
Section 3: Unveil the Confidence Within
Subheading: Command Attention with TOMI T-093
Wearing the TOMI T-093 Men's Wrist Watch Square Dial is not just about telling time; it's about exuding confidence and charisma. When you put on this watch, you're making a bold statement to the world.
A Conversation Starter: People will notice your impeccable taste and attention to detail. Prepare for compliments and inquiries about your remarkable timepiece.
Boost Your Confidence: The TOMI T-093 is more than an accessory; it's a confidence booster. Knowing you have a stunning watch on your wrist empowers you to conquer challenges and seize opportunities.
Limited Time Offer: Act now to make this stunning timepiece yours. Don't miss out on the chance to own the TOMI T-093 at a special price.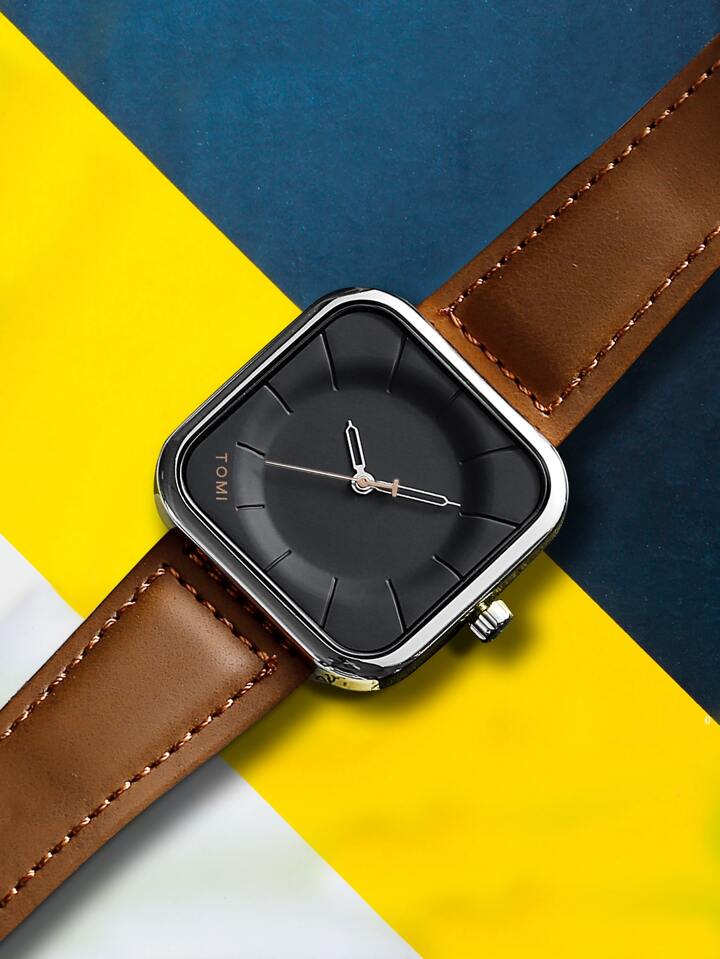 ---